Oil Change Service near Cheyenne, CO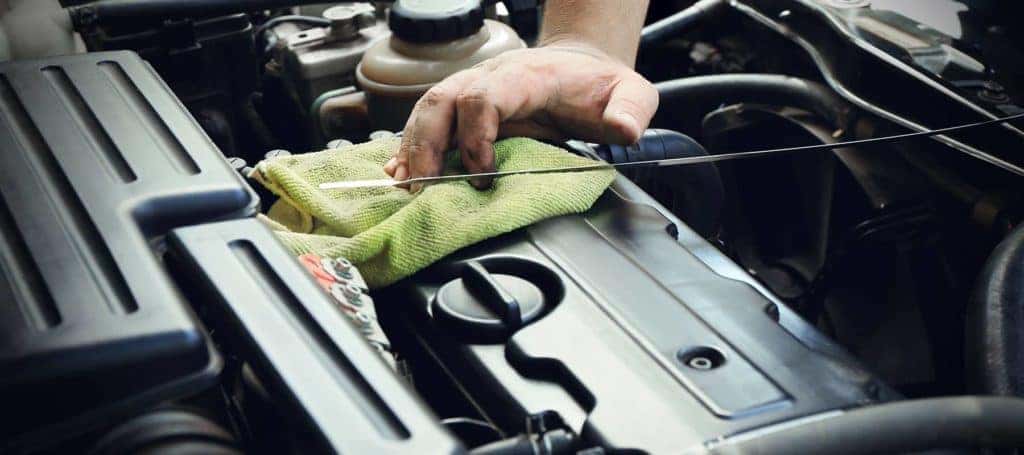 Your oil is the lifeblood of your vehicle and while getting it changed can sometimes before overlooked, this can only do additional damage to your car overall. To learn why it's so crucial for your vehicle, skim through the information below, and then schedule an appointment with us here at 2Mazda (formerly known as Spradley Barr Mazda). We look forward to hearing from you!
Importance of Oil Changes
Your oil plays a big part in ensuring that your engine is performing smoothly. It also also helps to avoid the metal parts from rubbing against each other and causing the system to possibly overheat. Typically, it is recommended to get an oil change between 5,000 to 7,500 miles. However, this may vary with how much you cruise around, the driving conditions, and how old your vehicle is. We suggest to take a look at your Owner's Manual to see the exact timeframe that is meant for your particular model. When you keep up with routine oil changes, you'll find that you'll be receiving better fuel economy and ultimately helping to prolong the life of your vehicle, which means more cross-country trips. If you delay visiting our Service Department for a fresh batch, you risk further damage and costlier repairs, so stop by today!
Service Department
When you come into our Service Department, our technicians will take your vehicle off your hands and swap out your old oil with a new amber batch. As we're performing this service, we will also see if anything else might need to be taken care of. If it's something quick, we can chat with you about having it done at the same time. We also offer brake and battery replacements, wheel alignments, tire rotations, and more! No matter what you may need, your car is in good hands with our trained technicians. Of course, for any necessary components, you'll be happy to hear that we have a great Parts Department as well. You can even begin searching on our website below the corresponding tab and order them if you'd like to install them yourself. Since we offer Genuine Mazda Parts, you're sure to find the pieces that you need for your Mazda CX-5 or Mazda6 in no time at all.
Useful Online Tools
Before, you had to bring your vehicle into the service bay and possibly wait until it was your turn for service, but that's no longer the case. With our Schedule Appointment tool, located beneath the Service tab, you'll be able to easily find a time that aligns with your busy schedule and avoid wait times. If you happen to have any questions regarding maintenance prior to dropping by, simply use our Ask a Tech form for prompt answers. Simply, provide us with some details about your vehicle as well as your contact information, and we will get in contact with you. Last, but certainly not least, take a glance at our Specials, which are there to help you grab a great deal and save on repairs for the future.
For your next oil change service near Fort Collins, CO, make 2Mazda (formerly known as Spradley Barr Mazda) your first choice! Our technicians are more than ready to get your SUV or sedan back into tip-top shape. Come by during our business hours!